Living in LA is amazing – you never have to eat at the same place twice, have access to the beach, the mountains, the desert and wine country all within a few hours, and can go see all your favorite game shows for free (anyone up for The Price is Right taping??); however, it is a large city with many people and can sometimes feel a bit suffocating.
It was with that mindset that R and I recently set out to discover the Huntington Library and Gardens in Pasadena, CA. and HOLY COW we were not disappointed. One of my new favorite places!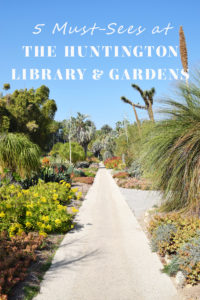 Take a little bit of The Secret Garden, mix in the Jungle Book and Mulan, and throw in a Dr. Seuss story and you have the Huntington Gardens. Made up of 16 different sections, the 120-acre estate took us just over 4 hours to cover, and, I admit, we didn't even stop in to explore the Library (sigh … next visit). There is so much to look at and explore along the wandering paths but if I had to limit it to my must-sees, I'd have to choose the following:
1. Everything about The Desert Garden – never before have I seen flora and fauna like this! The vibrant colors, bizarre plant shapes and gazillions of succulents completely transport you into a telling of The Lorax.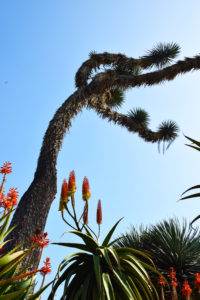 2. The romance and balance of The Chinese Garden – The waterfall, the pond, the beautiful pavilions and a delicious tea house where we munched on spring rolls and dan dan noodles. Perfection.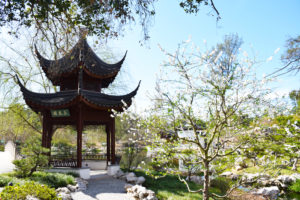 3. All the cool activities in The Children's Garden – No, we did not go with children. Yes, I still wandered around and pretended I was 6 again. The fog grotto was a particularly favorite spot.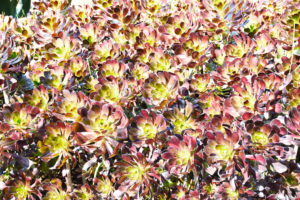 4. The Bonsai collection in The Japanese Garden – what is it about old trees grown in miniature that is so fascinating?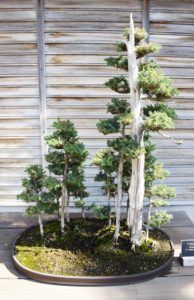 5. Taking deep breaths in a wide open space in Los Angeles – Let's be serious, just getting to see stretches of green earth sans buildings and cars is a somewhat rare treat in LA. Can't beat this place for the escapism it provides.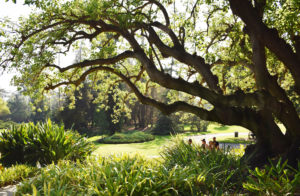 Needless to say, if you're in the LA area and want to get off the beaten path – Huntington Library and Gardens is an amazing spot! We will definitely be going back soon as we were too early for the Rose Garden and I need to indulge my inner bookworm by exploring the library.